Da Dia Reef (Ganh Da Dia or Ghenh Da Dia in Vietnamese) is structured with a surprising geology, including bountiful rocks in disparate shapes: circular, pentagonal, hexagonal or other polygonal looks. They are stacked together in a heap or fixed in pillars like plates overlapped each other. After surveying and testing sample, the geologists said that these are black and yellow basalt rocks. From a far corner, the whole area looks like a giant beehive.
According to scientific explanations, the shape of Ganh Da Dia was formed by the activity of volcanic eruptions millions of years ago. The molten lava fluid met the cold ocean. As the lava cooled, contraction and fracturing occurred and starting in a blocky tetragonal pattern and transitioning to multidimensional polygonal rocks todays. In all over the world, besides Phu Yen, there are only other 3 places that have this magnificent phenomenon. These are: Giant's Causeway in Ireland, Los Órganos in Spain and Fingal's sea cave in Fingal, Scotland.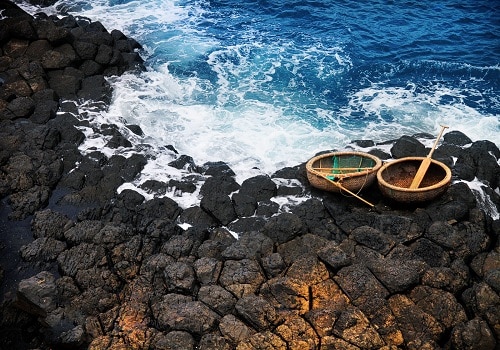 Before, Da Dia Reef was only a landscape for local tourism. To get in here was a problem. You would have had to go through a bumpy country road which was full of road dust. At the moment, the road has been asphalted and becomes much more clean and spacious for the convenience of tourism. Moreover, the area is supported to establish more service for tourists such as parking lots, kiosks and so on. Those services appear in order to facilitate tourism and will not take away the natural beauty of Da Dia Reef. You still can perceive the balmy and homey villages with rolling mountains and hills and yellow ripen rice fields scenery of Phu Yen.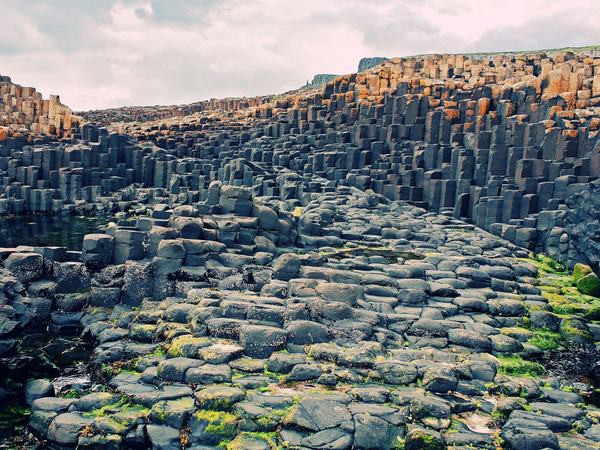 Da Dia Reef is about 50 meters wide and stretches more than 200 meters. When it had not been researched, the landscape used to known as a place tinged with mythical color. Some people said that the reef was built by a giant to connect two areas. Other believed that the reef used to be a not hidden treasure, however, it turned into rocks to protect themselves from being taken away and in order to stay here forever.
When visiting Phu Yen, you should spend time checking-in with this usual masterpiece that the Nature gifted Vietnam. Then, you can immerse in the white seawater of Bai Bang beach. At Bai Bang beach, you can fulfil your stomach after playing hard with seafood because there is no food store at Da Dia Reef now. That is also the reason why Da Dia Reef still remains its pristine beauty.
According to VietKings (Kyluc.vn)